Club History
Started in the summer of 1995, our club worked alongside the Spooner trails club during those first years until 1997 when the club obtained 15 miles of the Wild Rivers Trail plus 38 miles of Trail 8. In that year, the club purchased a Tucker Sno-Cat and our first trail groomer. Shortly after, began the construction of the Minong ATV & Snowmobile club building, completed in 1998.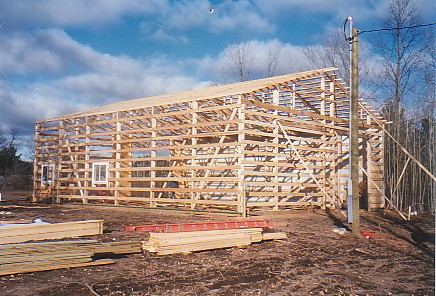 The club began renting it's first tractor in 2000, a John Deere 6410 and purchased a Rhino mowing attachment.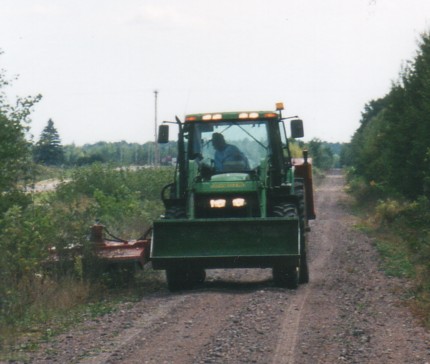 In 2001 the club purchased a new JD 6410 tractor and acquired a trail grooming drag for that tractor. Following on in 2002, the club acquired Trail 8 west from the Wild Rivers Trail to the Burnett County line and renovated that section of trail.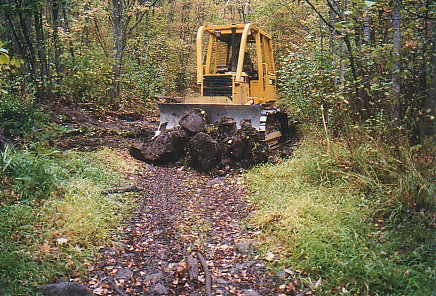 Since that time the club has grown to cover 44 miles of ATV trails and 80 miles of snowmobile trails, on these trails are 8 river bridges, and 5 floating bridges to be maintained. We continually update equipment for both summer and winter grooming activities.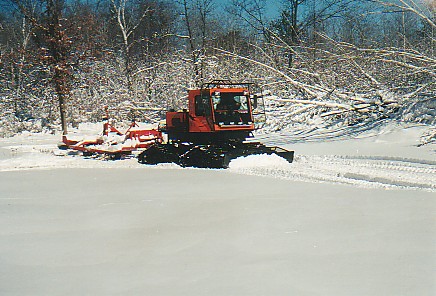 A new year round ATV trail from the Wild Rivers Trail east to Sawyer Countywas created and officially opened on October 1st 2006. Click here to read the complete story on this development.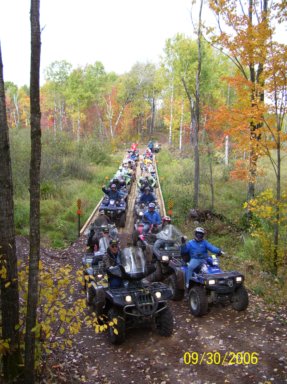 Club Location and Meetings:
The Minong Area Snowmobile & ATV club meets the second (2nd) Wednesday of every month at 7 p.m. at the club house in Minong. Meetings are open to the public so please feel free to attend and voice your opinions or just sit in and see what it's all about.
Club House located at:
802 S. Railroad St.
Minong, WI 54859
Phone: 715-466-5000
Current Club Officers:
President – (Vacant)
Vice President – Bob Ericson
Secretary – Tracy Okonek
Treasurer – John Ericson
Trail Coordinator – Dan Carlson